Message From The Owner

---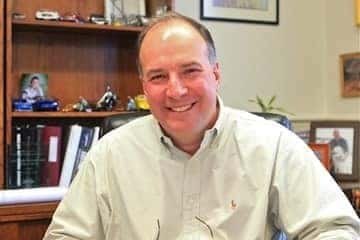 Thank you for choosing Milford Nissan. I hope you find our website helpful and informative. When you visit us, I promise a similar experience. You will find our staff to be helpful, informative and friendly, with no hassles or pressure. We like selling and servicing cars and trucks, and we are here to be your resource for all of your automotive needs. We want to EARN your business, and we know you have many choices.


Nissan is all we do, and we have many years of experience with the Nissan brand. I started with Nissan in 1979, during the old Datsun days, and have been a manufacturer's representative and own and operate two Nissan dealerships. I also represent the interests of all the New England Nissan dealers as the Dealer Advisory Board Representative. I have been on this board since 1998 and was past President. I share this with you because I am proud of this honor, my reputation of my dealerships, and I am proud to be a Nissan dealer!

I am in my dealerships working every day so if you see me, come over say hello and let me shake your hand. I would love to meet you and have the opportunity to earn your trust and business.

Remember, at Milford Nissan, You Get More For Less!

Thank you,

Jeff Batta
President
774 804 3700