Electrification
Milford Nissan is your Electric Vehicle Destination

Milford Nissan is one of New England's top EV dealer for sales and service. Led by our EV ambassador Guy Bedau, we are here to help with your electric vehicle needs.
Meet our EV Ambassador Guy Bedau: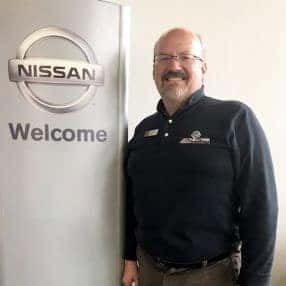 Guy grew up in the Acton/Concord/Carlisle area, and combines both hands on technical experience with a Bachelor's Degree from Tufts University. He has been a Sales and Leasing Consultant with Milford Nissan since we opened in 2012, and is now the number one Leaf sales associate in the Northeast! (according to sales volume for 2018) Guy is also our Municipal Contract / Fleetail Manager, having earned NISSAN's first ever inclusion onto the MA State Contract for municipal vehicles (VEH98). In his spare time, Guy enjoys spending time with his family bicycling, skiing at Ward Hill, riding his Ducati 900SS and working on his 100-year old house. Guy Bedau is the Northeast USA's Number One Leaf Provider 2018!
Guy Bedau was one of only two United States based Leaf consultants asked to fly to Tokyo, Japan to meet with Nissan's Senior management to discuss the future of Nissan's Electric Vehicles.