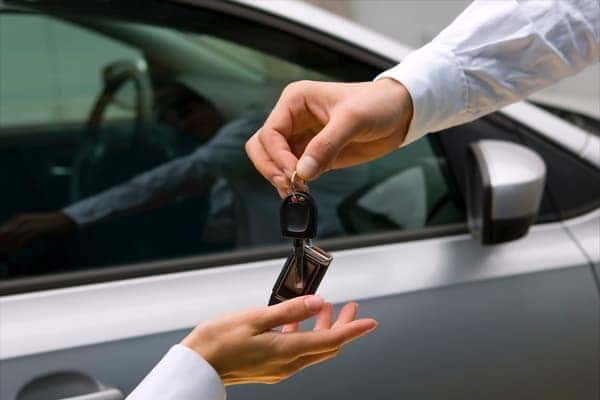 Value Your Trade
Looking to trade-in or simply sell your vehicle? Use our quick online appraisal tool to get an estimate.
Nissan


Certified Pre-Owned

Only Nissans that meet our high standards qualify for Certified Pre-Owned status. Benefits include a comprehensive inspection, clear title, warranty, roadside assistance and more.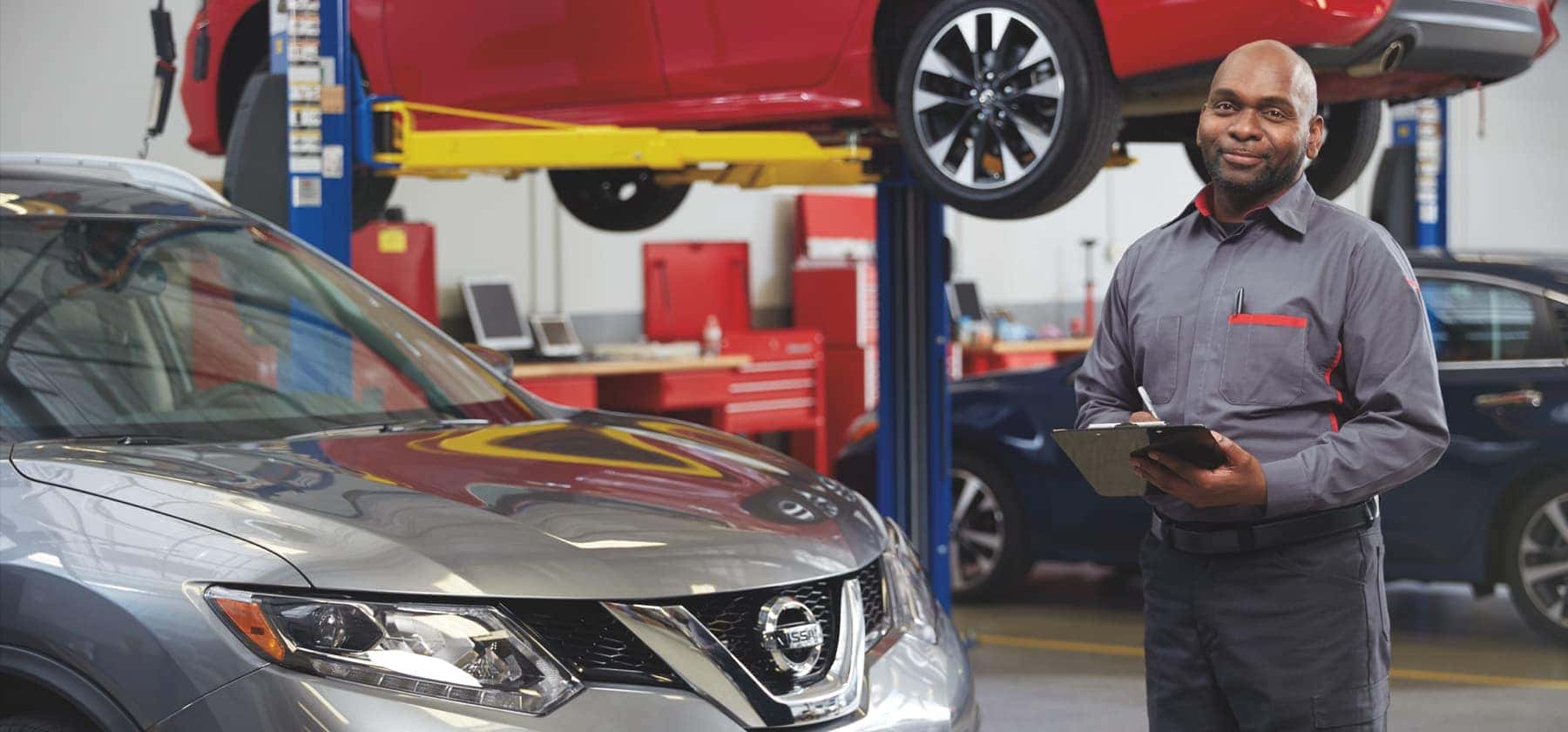 Milford Nissan


Services All Makes

Whether you have a vehicle that needs to be fixed or simply need to bring one in for routine maintenance, Milford Nissan's trained certified technicians are ready to help.
Our Recent

Reviews

Patient kind explained everything really took his time with us went out of his way to make it work for us

They were incredibly knowledgeable, friendly, and low pressure! During my first visit, they even encouraged me to check out other cars that might not even have been with them! I test drove a few others and did not have the same experience as Nissan Milford, so I went back and purchased a Rogue Sport and couldn't be happier!

I bought a 2018 Nissan Rogue earlier this month and worked with Jan Janiak. Terrific experience, no nonsense approach. I would definitely return, great customer service.

Purchased my second vehicle from Milford Nissan 3 weeks ago. 2018 Pathfinder..Jan gave me a great deal and also replaced the front bumper and fender which had a few scuff marks..Gave me a free loaner for the week while my truck was getting worked on..All in all another solid experience from these guys..went above and beyond..Ask for Jan Janiak Brian from Franklin

Just received an oil, filter and tire rotation service and service advisor were great.would definitely recommend this dealership to anyone looking for a Nissan.

Cars are machines...sometimes they break. Used cars are even more unpredictable because no one really knows if they were taken care of before you bought it. It is for these reasons that, as a buyer, you should find a dealership that values their customers like Milford Nissan does. My family and I have bought and leased several vehicles over the years from this dealership because they stand behind their promise of making sure that you will be taken care of, no matter what. Price is important, sure, but peace of mind is priceless. The management at Milford Nissan, especially the GM Tony, wants you to be happy so that you return again and again, bringing your friends and family to buy lots of cars. It's a smart way to do business if you ask me. Go see them to have the best car buying experience ever.

The service team did a great job on my detail. Murdoch has been diligent about trying to get my car play working again and to figure out if it's an Apple issue. Everyone is always very friendly and willing to resolve any issues.

After having a wonderful experience buying my new Nissan Frontier, I had my vehicle serviced today. The experience was the same WONDERFUL. I was met with friendly faces, my vehicle was done early. all is good! Robert Aquilano

We bought my wife's car there a year ago and couldn't be happier with the experience. Tony, Fifi & David are professionals in every sense of the word. They know how to treat customers and are the reason why I have given them two referrals since. For anyone thinking they might have a hard time looking for a car or getting service work done - look no further. Milford Nissan has my business moving forward!

Great support and service from Milford Nissan on every visit. Very professional and quick to conduct all needed checks on my car. Outstanding job , thank you

These guys were awesome. They worked really hard to put me in a vehicle, while keeping my budget in mind. They weren't pushy or annoying. Just fully accommodating throughout the whole search and buying process. They got me in an amazing car. Couldn't have asked for better service. I had a nightmare shopping with other dealerships....This one - complete opposite.

I had a great experience with milford Nissan I walked in at 430 and by 730 drove off with a new Nissan rogue every one was great Jim was great George was great Tony was great Jim Farrell who started the process was great as well I will definitely be recommending them to others and will continue to buy from them!!!!!!!!

I have to say nothing but high praises for Milford Nissan. This was the most amazing experience I have had to date in my life. I had been searching for cars that would met my wish list for months, and decided to try one more dealership to see if I could find that "perfect" car. I was so happy when I went in and had Jan met me and ask me all the questions about my "perfect" car, which included the "comfortable" price. Within minutes he brought me a car to test drive, and I have to say I was so happy when I found it was a low mileage, 2018 Nissan Rogue, with more bells and whistles then I had on my wish list, and was within my "comfortable" price. The whole process when I went back to purchase was amazing and very fast. I can say to anyone that is looking for a great car buying experience, try Milford Nissan and enjoy your experience.

I recently (February) bought a vehicle at Milford Nissan, they made the buying process easy and I left with the car the same day. After buying I had made comments about the wheels on a different car being nicer than the ones I had, Derek from the parts department called me 2 weeks later letting me know that those wheels were available and to see if I was interested in them. I jumped at the offer. Derek was easy to deal with, professional and courteous. He let me know what other things I would need along with the rims ie. pressure sensors, he kept me updated on when the tires were ready, allowed me ease of scheduling the appointment (since I live and hour away) and didn't rush me to make the appointment. Derek and the staff were courteous and got my car in an out in a timely manner on the day of the appointment.

We were looking for a used car with low mileage. We found what we were looking for online. They were amazing from the moment we got there. No one was pushy or overbearing. They helped through every step and we were able to take my new Rogue home the next day.

Hubby and I went in here on Saturday, just to look A salesman came over and asked if we needed help and we said we were just looking so he walked away, shocking Never before have I been left alone at a car dealership We decided we wanted more info on an Altima so we had to go inside to get a salesman: again amazing that we were not surrounded the entire time Well we talked to Randy, and told him we were interested in more info on a specific car we looked at, he could not have been more helpful He took us for a test drive and while driving the car I asked him what the bottom dollar would be and his response was "It depends on how much you like the car" I started to head back to the dealership and he said obviously this is not your car because a five minute test drive means you do not Love this car, so I went onto the highway. Then without bringing my car; the trade in, to dealership, they made me an offer on my trade in, which I hesitated at, so they went up $1000. and came down on the price of the car almost $4000. Yes we left the dealership proud owners of a brand new Altima. My husband told them we had dinner plans so they said "ok" go home, come back at noon tomorrow, and we will switch plates for you, and with that we were done Easiest and Fastest car buying experience ever. Free oil changes for year, and no BS. I suggest if you need a car go to Milford Nissan; they, Randy and colleagues, were awesome.

I visited the Nissan Milford dealership for a new car recently, and I'm happy to say I was pleasantly surprised by how smooth the process was. I worked with Jan Janiak and he was awesome. He was very reasonable and fair. I would definitely work with Jan again in the future. I am loving my new car!

This is the second time I have shopped at Milford Nissan. They make your transaction in buying a new car , quick and easy. Go see Jan S. Jamilak for help with your new purchase.

I have bought two cars from this dealership and have been happy both times. The people are very friendly and helpful. My new car was delivered to me looking brand new.

We looked @ many used car aggregating websites; then @ many dealerships & individuals - including Craigslist - for a 2015 LEAF w/ very particular trim & pkgs. The best overall was Milford Nissan, Guy Bedau in particular. Guy was very knowledgeable, understanding of our requirements & limitations, & willing to work from a distance. We did not want to visit (360 mi. round trip) & we knew exactly what we wanted. He was patient, always available, & responsive. We agreed on a car & a price. When we arrived to complete the deal & take the car all was as we expected. We've avoided dealerships for decades because of their reputation for high-pressure, high price, & take-no-prisoners reputation. We were quite pleasantly surprised by our experience here.

I had a great experience at Milford Nissan! Everyone was so kind and welcoming. Jan and Wayne were a real pleasure to work with! I'm so happy I chose this dealership.

On 09/19/2017 I bought my new 2017 Nissan Titan. I wanted to wait a while before I write a review, because as everyone knows it is usually good at the beginning. It has been five month since I bought my truck and what an experience it has been, Dealing with everyone from sales to service to parts, I will not bore you with details, but here is the outcome. Best deal, Best experience and Best Staff. General Manager Tony Chamoun is what any GM should be, if there was more stars to give I will not hesitate to do so, Pleasant, Intelligent, Funny, Down to earth, and more important is a man of his word. everything was promised was delivered. Salesperson Justin Deoliveira, the right person for the right position, knowledge, pleasant and humble, couldn't have asked for better sales person. This is not the first time I have dealt with Tony, yet he keeps doing the right things again and again. Bottom line is, a respectable dealership like Milford Nissan with a GM like Tony Chamoun have come through once again and delivered not only a vehicle but a pleasant lifetime experience. Thank you Tony, Thank you Justin, and Thank you Milford Nissan. You have me as a customer for life.

I was looking for a very special used Dodge Charger RT and I found it at Milford Nissan, and I'm so glad that this is where I found it. Never bought there before but will again in a minute. The team we worked with, salesmen George and Wayne, General Manager Tony, and Finance Manager Jim made this one of the most pleasurable car buying experiences I've ever had. And even after the deal was done, Jim continued working with banks and various scenarios to drastically reduce, not once but twice, the cost of the car loan including the warranty we inquired about. My sincerest thanks and appreciation go out to these four people, they truly cared about what we wanted and continued fighting for us until they achieved a perfect car buying experience. Thank you all!!! Bruce and Jenn MacDonald Proud new owners of an incredible 2013 Charger RT

Today my husband and I had a great experience with George Cannon, Tony Chamoun and Jim Wood they all worked together to make our experience of buying a car seamless

I went in tonight looking for a Rogue. Sat with George Cannon, very informative with no pressure. After the test drive we made our deal. In less than 2 hours we completed everything and I'm picking up the car tomorrow at 11. I couldn't be any happier with my experience. I've bought a lot of cars in my day and this was the easiest and nicest experience I've ever had. Go there, you won't be sorry!
Welcome to


Milford Nissan
Are you wondering, where is Milford Nissan or what is the closest Nissan dealer near me? Milford Nissan is located at 320 East Main Street, Milford, MA 01757. You can call our Sales Department at 508-422-8000, Service Department at 774-462-3006, or our Parts Department at 508-422-8009. Although Milford Nissan in Milford, MA is not open 24 hours a day, seven days a week - our website is always open. On our website, you can research and view photos of the new Nissan models that you would like to purchase or lease. You can also search our entire inventory of new and used vehicles, value your trade-in, and visit our Meet the Staff page to familiarize yourself with Our staff who are committed to making your visit to Milford Nissan a great experience every time.
Stop By Milford Nissan Today
320 East Main Street,
Milford, MA 01757