Winterize Your Car near Worcester, MA
As the temperatures drop and snow begins to pile up on the streets, make sure you are ready by reserving an appointment with us at Milford Nissan. Our certified technicians are happy to winterize your car near Worcester, MA, so you can carry on through the next several months with confidence and safety! Our service center is open Monday through Saturday, which makes it easy to find a time that suits your schedule!
Winter takes a toll on nearly every component of your vehicle, especially the ones that work underneath the hood. Subzero temperatures cause the battery to work twice as hard every time you hit the road, and also causes additional stress for the engine. Oil, a necessary lubricant to keep the engine from costly damage, can also begin to thicken and lose its effectiveness. As the name implies, the anti-freeze mixture needs to be in full supply to keep things running smoothly this time of year. Not to mention the fact that your tires have to be able to grip the road through potentially treacherous combinations of snow and ice.
Instead of getting overwhelmed by all of the possible issues, let us winterize your car near Worcester, MA! We are happy to run a full-vehicle inspection and, if necessary, give you advice as to what needs to be repaired or adjusted. Whether you drive a compact sedan or a full-size SUV, our knowledgeable mechanics know just what to look for. If you need a new battery or a fresh set of winter tires, we also have a fully-stocked Parts Department to make the process simple. Keeping up with regular oil changes and tire rotations is highly recommended, as these habits can help detect problems before you get stranded on the side of I-290.
There are a few other ways to help keep you and your passengers safe as you drive this winter. Always keep an emergency kit somewhere in the vehicle, so you are ready when the unexpected happens. A few key items to have on hand include a warm blanket, extra coats, snacks, flares, and a spare snow-scraper. If you don't already own them, invest in a set of jumper cables. If you have any additional questions about general maintenance or a more specific inquiry about preparing for winter, feel free to use our Ask a Tech form.
Make Milford Nissan your trusted choice when it comes to keeping your vehicle in great condition. Winterize your car near Worcester, MA, and get peace of mind all season long!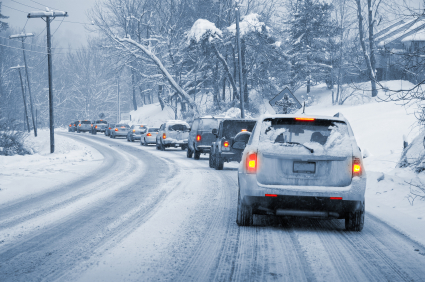 Testimonials
GOOGLE
7-8-2020
GOOGLE
7-7-2020
GOOGLE
7-6-2020
GOOGLE
7-4-2020
GOOGLE
7-4-2020
GOOGLE
7-2-2020
GOOGLE
7-1-2020
GOOGLE
7-1-2020
GOOGLE
6-30-2020
GOOGLE
6-30-2020
GOOGLE
6-30-2020
GOOGLE
6-29-2020
GOOGLE
6-29-2020
GOOGLE
6-26-2020
GOOGLE
6-26-2020
GOOGLE
6-26-2020
GOOGLE
6-25-2020
GOOGLE
6-24-2020
GOOGLE
6-24-2020
GOOGLE
6-21-2020
GOOGLE
6-20-2020
GOOGLE
6-20-2020
GOOGLE
6-20-2020
GOOGLE
6-18-2020
GOOGLE
6-17-2020
GOOGLE
6-17-2020
GOOGLE
6-17-2020
GOOGLE
6-17-2020
CARGURUS
6-16-2020
GOOGLE
6-15-2020
GOOGLE
6-14-2020
GOOGLE
6-14-2020
GOOGLE
6-12-2020
GOOGLE
6-11-2020
YAHOO
6-11-2020
YELP
6-11-2020
Read More
Service Hours
774-462-3006
| | |
| --- | --- |
| Monday | 8:00 am - 5:00 pm |
| Tuesday | 8:00 am - 5:00 pm |
| Wednesday | 8:00 am - 5:00 pm |
| Thursday | 8:00 am - 5:00 pm |
| Friday | 8:00 am - 5:00 pm |
| Saturday | 8:00 am - 2:00 pm |
| Sunday | Closed |