Tire Service and Sales near Worcester, MA

As the main contact between your vehicle and the road you traverse, tires are an essential component when it comes to safety and performance. Whether you need new tires or a simple rotation of the ones currently on your car, Milford Nissan has you covered with our tire service and sales near Worcester, MA!
As you commute to work or class at UMass Medical School, your tires work hard to grip the road and carry you through those tight turns. Consequently, this leads to wearing down over time, which can then result in loss of control when you least expect it. You can do a quick test of the tires at home simply by grabbing a penny. If you can see more than half of Lincoln's head when measured on the tire, it's time to make an appointment with us! You can also check your Owner's Manual or use our convenient Ask a Tech form for a more detailed timeline. The bottom line is that you don't want to risk driving around on worn out tires.
We are dedicated to provide a one-stop shop, which is why we offer an array of maintenance options, including tire service and sales near Worcester, MA. Bring your sedan or SUV into our conveniently located service center by reserving an appointment online or via phone at 774-462-3006. If you opt for a tire rotation, we'll remove all four of them to properly assess each one and make the best plan as to where they should go. Tire pressure is also key, so we always leave you with properly inflated rubbers.
Even with consistent rotation, each tire does have an expiration date, which where our Parts Department comes into action. We sell numerous name brand tires so you can be sure you are getting a quality selection for your Nissan or other brand vehicle. You may opt for all-season tires as a budget-friendly option, or choose the peace of mind and optimized traction control that comes from winter-weight versions. We even have in-between profile tires to meet your specific driving needs. Our friendly staff is happy to go over the pros and cons of each option to help you make a decision that suits the season and your budget. Be sure to check out our ongoing specials to save your hard-earned cash and take advantage of our wonderful service center.
Drive with confidence when you have Milford Nissan on your side! We do it all, from oil change and engine replacements, to tire service and sales near Worcester, MA. Visit us at 320 East Main Street in Milford, MA.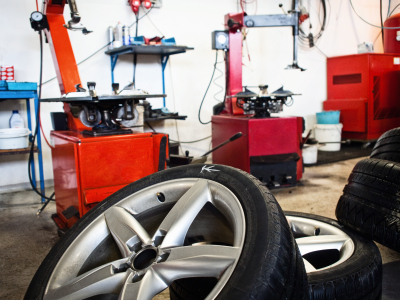 Milford Nissan Service Hours
774-462-3006
| | |
| --- | --- |
| Monday | 7:30 am - 6:00 pm |
| Tuesday | 7:30 am - 6:00 pm |
| Wednesday | 7:30 am - 6:00 pm |
| Thursday | 7:30 am - 6:00 pm |
| Friday | 7:30 am - 6:00 pm |
| Saturday | 8:00 am - 3:00 pm |
| Sunday | Closed |
Testimonials
Very Very Positive
September 4, 2017
Extremely Pleasant
September 1, 2017
Very easy to work with!
August 25, 2017
The people here are fantastic!
August 9, 2017
Superb Experience
August 8, 2017
Laid back and comfortable
May 21, 2017
Great dealership and a great salesman
May 18, 2017
excellent with service
May 17, 2017
Carly Emery McKenney
May 14, 2017
Mark Rodgers
May 5, 2017
Best dealership to buy a Leaf!
May 5, 2017
Best car buying experience
April 8, 2017
Helen Poynton
April 2, 2017
Buy your LEAF here, from Guy!
April 2, 2017
Three words: Clay. Is. Awesome.
March 4, 2017
f you don't try here you've made a mistake.
February 5, 2017
New car purchase
January 3, 2017
Enjoyed this Purchase
October 13, 2016
A super experience
October 4, 2016
Low pressure and great information
September 15, 2016
Read More